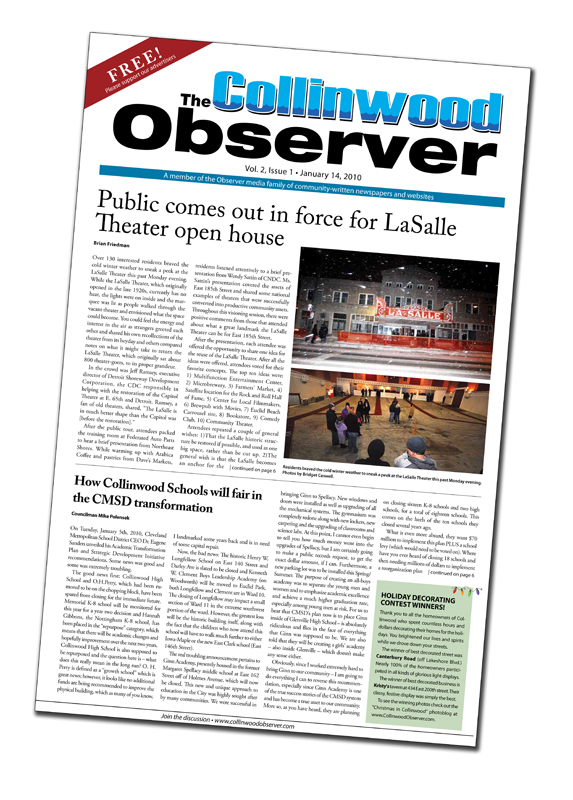 Click on this!
http://media.collinwoodobserver.com/issue_pdfs/TheCollinwoodObserver_Vol_02_Issue_01.pdf
The Collinwood Observer is back, check it out.
The Collinwood Observer is quickly becoming one of the hot versions of the paper!
While ithers talk of art districts Collinwood's is happening. While others talk club
Collinwood has the club The Beachland Ballroom!
Now John Copic and Cindy Barber bring you the edgiest of all of the Observers!