Living Truth Center for Better Living-- a neighborhood church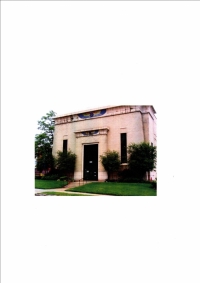 Living Truth Center For Better Living is located in East Cleveland and teaches tools to live life from the inside out, by awakening the Christ within which empowers people to live healthy, happy and prosperous lives. Based on teachings from the worldwide New Thought Movement brought to people's attention in the early 1900's, the church teaches practical Christianity that empowers people to change their thoughts, feelings and beliefs, thereby changing their circumstances. Living Truth Center is a member of the Universal Foundation for Better Living, Inc and has churches and study groups throughout the world.
Located in the heart of East Cleveland since 1987, Living Truth Center is beautifully structured and was once a Masonic temple. Living Truth Center is a teaching ministry and has classes and seminars based on teachings of Christ Jesus and is proud of its in-house book store. The Senior Minister is Reverend Alice J. Brown. All are Welcome. Visit our website at www.livingtruthcenter.org.
Living Truth Center is located at 1850 Belmore Road East Cleveland, Ohio 44112
Sunday worship services are 8AM -9:30 AM and 11:00 Am – 12:30PM
Wednesday Meditation 12:00PM – 12:30PM
Read More on Faith News
Volume 2, Issue 8, Posted 4:58 PM, 07.24.2010