Halloween is Alive on East 185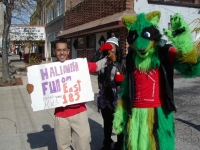 Come out to the LaSalle on October 20th and be alive on 185.
On October 20, 2012 dress your trick or treater up in their Halloween costume and bring them to the parking lot of the LaSalle theater.
For the second year, Northeast Shores, the East 185th St Merchants, and the students from VASJ High School will be hosting their annual Halloween is Alive on East 185.
This event is free to attend from 11:00am to 1:00pm. The students from VASJ will be having a bake sale. Family Sport will be sponsoring a coloring contest with a prize for the best picture. Many of the merchants will be donating candy to make sure you go home with lots of treats!
Come on out!
Denise Lorek is the Community Organizer for Northeast Shores serving the North Collinwood area.
Denise Lorek
Community Organizer for Northeast Shores serving the North Collinwood area
Read More on Northeast Shores
Volume 4, Issue 10, Posted 2:43 PM, 10.05.2012