UpStage Players to Perform Once On This Island Jr.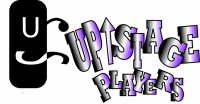 North Collinwood's UpStage Players, one of Northeast Ohio's hardest working children's theatre companies, celebrates its 21st season in 2015 with the beloved musical Once On This Island, Jr. Tickets to all three performances can now be purchased online.
Performance Dates
Friday, March 20, 2015 at 7:00 p.m.
Saturday, March 21, 2015 at 7:00 p.m.
Sunday, March 22, 2015 at 2:00 p.m.
Performance Venue
Cleveland Public Library Auditorium, 17109 Lakeshore Blvd., Cleveland, Ohio 44119
Ticket Prices
$8 in advance; $12 at the door
Online Ticket Ordering
Tickets may be purchased through WWW.SHOWTIX4U.COM.
The site will walk customers through the process so that they will be able to choose specific seats.
Once on the site, click "Buy Tickets" and then search "UpStage Players."
All advance tickets must be purchased before March 16th through the site.
After March 16, 2015 tickets will only be available at the door prior to performances for $12.
Questions regarding ShowTix4U can be answered by e-mailing Kris at KrisUpStage@aol.com.
An added bonus event this year is a special Luau on Saturday, March 21, 2015 at 5:30 p.m. prior to that evening's musical performance. The Luau will take place at East Shore Park Club and will offer a Chinese Auction, a full course dinner, beverage and dessert in true luau style, a hula contest and fun! Luau tickets include the price of admission into the show, Once On This Island, Jr. with VIP seating, and are $25 per person.
Seating is limited, so patrons interested in this event are encouraged to purchase early. For Luau questions, e-mail Kris Carroll or Joelle Barath at info@upstage-players.com. Cash and checks are accepted, as are all major credit cards.
The mission of UpStage Players is the dedication to the child performer, instilling a love of theatre while building leadership and community. The nonprofit group was founded in 1994–1995 with 30 children and a vision to create love and respect for the performing arts. Beyond evolving into a strong "teaching theatre" organization of nearly three times as many children today, two keys to the success of UpStage over the years have been its unwavering no-cut policy and its army of committed volunteers.
The children of UpStage Players come from varied backgrounds and neighborhoods throughout Northeast Ohio, yet they all enjoy a demonstrable transformation from everyday kids into accomplished artists. For more information, or to get involved with UpStage Players, visit www.upstageplayers.com.
Read More on Art News
Volume 7, Issue 2, Posted 10:04 PM, 02.05.2015