Healthy Collinwood Cookbook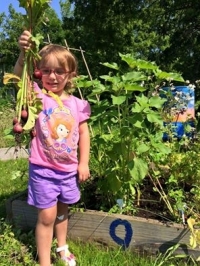 The Collinwood Friends Garden, located on the corner of East 156th and Corsica, is compiling recipes for a Healthy Collinwood Cookbook! Please share with us your yummiest and freshest recipes that you love to make. If possible, include a photograph! Submit entries to Brittainyquinn@gmail.com by September 10th.
The Healthy Collinwood Cookbook will be available at our September garden party. Whether you plan to grow and harvest past the frost or want to put the garden to bed, learn techniques to extend your season, clean up the garden, and build healthy soil for the next growing season. More information will be in the September issue of the Collinwood Observer!
Read More on Green Collinwood
Volume 7, Issue 8, Posted 7:10 PM, 08.09.2015