New Session of Tri-Cís Women in Transition Program Open for Registration at Metropolitan Campus In Cleveland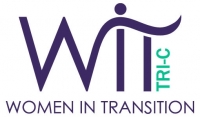 The Women in Transition program at Cuyahoga Community College (Tri-C) will launch two new sessions March 22 at Metropolitan Campus.
The free program uses education and training to empower women at a life crossroads. Participants build confidence and self-esteem through classes on personal development, career exploration and financial and computer literacy.
The eight-week course is designed to assist women in transitional periods of their lives, such as a career change or return to the workforce. The non-credit program is free and open to the public.
Day classes will be held at Tri-C's Metro Campus from 10 a.m. to 2 p.m. Tuesdays, Wednesdays and Thursdays from March 22 to May 12. An evening session will be offered from 6 – 8:30 p.m. Tuesdays and Thursdays from March 22 to May 12.
Registration is required. To learn more or to enroll, call 216-987-4187. Metro Campus is at 2900 Community College Ave. in Cleveland.
Women in Transition also runs eight-week sessions at Tri-C's Eastern Campus in Highland Hills, Western Campus in Parma and Corporate College West in Westlake. For more information, go to www.tri-c.edu/women-in-transition.
Tri-C's Women in Transition program began in 1978 and has contributed to thousands of personal success stories. It typically serves about 250 women a year.
John Horton
Media Relations Manager at Cuyahoga Community College
Read More on School News
Volume 8, Issue 3, Posted 2:00 PM, 03.06.2016