Online Video and Storybook Teaches Small Children How to Avoid Dog Bites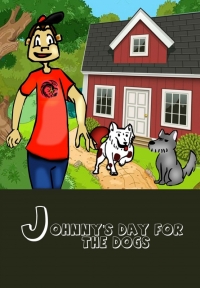 As difficult as it may be to believe, nearly four million Americans are attacked by dogs each year and the majority of those bitten are children between the ages of four and nine. Hundreds of dog bite cases occur annually in Ohio, many of them taking place in the Cleveland area and Northeast Ohio.
Why? Very few small children are taught how to behave around dogs they encounter. In addition, youngsters are constantly exposed to thousands of images and videos of cute, friendly puppies and dogs on TV, in the movies and on the internet (cute dog videos are a popular staple on YouTube).
Without training and by seeing those images on a near daily basis, children are led to believe that all dogs are like friendly, fluffy toys or teddy bears just waiting to be hugged and petted and that is simply not the case. Children, especially small children, need to learn to be careful and cautious around dogs they encounter.
Luckily, a community outreach effort to teach small children how to properly approach a dog and avoid the physical and emotional horror of a dog bite has been developed. The outreach effort is a project of Slater & Zurz LLP, a 12-lawyer law firm with over 40 years of experience handling hundreds of dog bites cases throughout Ohio that would rather teach youngsters how to avoid being bitten by a dog than handle another dog bite case.
After handling numerous dog bite cases, it became apparent to Jim Slater, the head lawyer of Slater & Zurz, that if training materials were available showing youngsters how to act properly around dogs, the number of dog bite attacks, and the trauma it causes to children and their families, could be reduced. Therefore, the firm commissioned a short animated video and a storybook that are available online that parents can show and read to their small children.
"If just one child avoids being bitten by a dog as a result of watching the video or reading the storybook, our effort will have been well worth it," said Slater.
The video and storybook can be seen at: dogbitesohio.com/dog-bite-prevention. A hard copy of the storybook or DVD of the animated video can also be obtained by calling 1-888-534-4850.
"It will only take a few moments for parents to show the video and read the storybook to their small children and it will certainly be time well spent," concluded Slater.
Greg Krizman
I'm a former resident of Euclid who graduated from Holy Cross and St. Joseph High School.
Read More on Community
Volume 9, Issue 2, Posted 6:05 PM, 02.08.2017