Save-the-date: Collinwood Community Potluck, Saturday July 8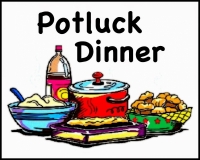 Mark your calendars and start brainstorming your best summer recipes. The first Collinwood Community Potluck is scheduled for Saturday, July 8th 2017 from 4-8pm at Euclid Beach Park. All neighborhood residents, friends and family are encouraged to bring a food dish to share alongside fresh picked vegetables and fruits from Collinwood gardens and favorite local restaurant dishes.
The event is absolutely free to attend and will feature local music, lawn games and lots of laughter as neighbors gather over delicious plates. The event is designed to work with two other Collinwood events that same day – the VASJ race and the Collinwood Garden Walk.
The event was designed by the Quality of Life Committee at Northeast Shores Development Corporation and sought funding from Neighborhood Connections (the status of the grant is unknown as press time). Modeled after Potluck in the Park, a Cleveland-wide potluck previously held at Edgewater Park and League Park, the organizers thought a neighborhood-centric event would help strengthen existing networks while introducing more neighbors to each other in a fun, relaxed and beautiful setting on Lake Erie.
If you would like to get involved or learn more, the QOL committee meets the first Monday of each month at 6pm Northeast Shores' office on E.156th Street. Feel free to contact me at ali.alithearchitect@gmail.com with questions.
Allison Lukacsy-Love
Allison is a North Shore Collinwood resident, architect, artist, neighborhood cheerleader and frequent contributor to the Collinwood Observer. She curates "Phone Gallery", founded "Bus Stop Moves", upcycles street and beach trash into art and serves on the Board of Directors of Northeast Shores.
Read More on Community
Volume 9, Issue 5, Posted 4:02 PM, 05.07.2017