Water Conservation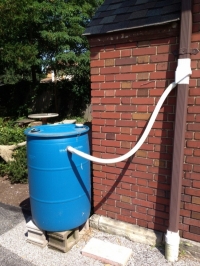 Summer is in sight, and so are rain barrels. The City of Cleveland's Rain Barrel Program is in full swing. This year, you need to attend a Rain Barrel Workshop that will be held at various locations throughout Cleveland. Can't get to a workshop? No problem! Contact Julia DiBaggio at 216-481-7660 or jdibaggio@northeastshores.org for more info.
Tired of looking at that ugly barrel? Collinwood's very own Painted Rain Barrel Project can give it a facelift! Artist, Linda Zolten Wood can custom paint your barrel. Check it out!
Northeast Shores
Resident of neighborhood since 1956. Worked on East 185th street since 1970.
Read More on Community
Volume 9, Issue 6, Posted 6:04 PM, 06.13.2017