Euclid Mini Mart Provides Superior Service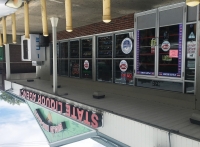 I had a large event recently that required me to order a large amount of pop, beer, and liquor. I went to the Euclid Mini Mart located at 355 E. 200th St. in Euclid. The staff took excellent care of my order. All the beer was in the cooler, ice cold. They carried everything out to my car for me. Overall I had a wonderful experience. I highly recommend shopping at the Euclid Mini Mart. They are open from 9 AM to 11 PM Monday through Saturday , and open from 11 AM to 10 PM on Sunday.
John Copic
Resident of neighborhood since 1956. Worked on East 185th street since 1970.
Read More on
Volume 9, Issue 8, Posted 12:12 PM, 08.04.2017