A Very Unique Concert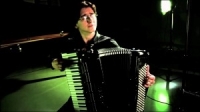 Seriously, when was the last time you heard a classical accordionist perform with a 40 piece chamber orchestra? You can on March 15th at 7:30pm at St. Jerome Church when City Music Cleveland welcomes the internationally known Bosnian composer and accordionist Merima Ključo. She will perform "Sarajevo Haggadah: Music of the Book" from "TWO FAITHS: ONE SPIRIT" which she composed. The work was inspired by the story of breathtakingly illustrated Jewish manuscript created in the 15th century and saved from the Nazis in Sarajevo by a Muslim Imam during WWII.
Ranjbaran: Seven Passages, and Cohen: Warzazat will complete the program. Avner Dorman will conduct.
Doors open at 7pm and as always the concert is free and family friendly! Don't miss this amazing musical experience!
Adele Markert
Parish Secretary/business manager at St. Jerome Church
Read More on St. Jeromes
Volume 10, Issue 2, Posted 2:06 PM, 02.10.2018