Michael J. Houser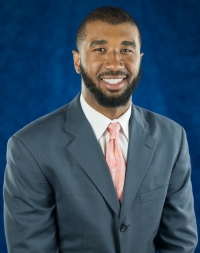 County Councilman Michael J. Houser public service career has spanned from the local, state and national level. Houser served as Special Assistant to Cuyahoga County Chief of Staff where he gained extensive experience in County government.
During his time as Special Assistant, Councilman Houser who is a champion for Voting Rights led the Countywide Civic and Voter engagement initiative and created the Youth Summit entitled "Your Voice Matters" that teaches students the importance of community involvement, as well as how, when and where to vote. Houser stood up to protect our most vulnerable population by helping to led the County's faith-based infant mortality reduction initiative in partnership with First Year Cleveland. Houser also remains an advocate for those in need of a second chance at life, though his work speaking at local correctional institutes and creating an event that focuses on at-risk youth and access to jobs for the formally incarcerated called "Choices and Consequences."
Prior to his role with the County, Houser worked as an Educational Specialist for the Boys and Girls Club of Greater Cleveland, Campaign Staffer for U.S. Senator Sherrod Brown, in the D.C office of Congressman Tim Ryan and a Field Organizer for the We Are Ohio campaign, the coalition led by organized labor to overturn attacks on collective bargaining rights.
Councilman Houser currently serves on the Board of Trustees of the Urban League of Greater Cleveland, Boys and Girls Club of Cleveland Bridge Board and E.F. Boyd & Son advisory board.
A proud Cleveland public school graduate, Houser earned a Master's of Public Administration degree from Cleveland State University, Levin College of Urban Affairs and graduated with honors with a Bachelor of Arts degree from Kent State University.
Councilman Houser is Vice Chair of Health, Human Services & Aging committee and also serves on the Economic Development, Community Development and Public Transportation committees.
Michael J. Houser
Resident of neighborhood since 1956. Worked on East 185th street since 1970.
Read More on Community
Volume 10, Issue 5, Posted 4:56 PM, 05.10.2018