Keep Calm and Sell Your Home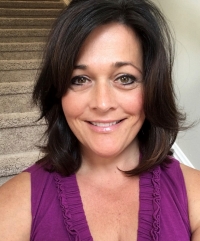 The Spring selling season is upon us and homes are selling quickly! If youre thinking of selling now is the perfect time.
Selling your home can be a pretty stressful time but I have a few tips to help you get ready to sell yours.
Clean, organize and declutter closets, cabinets and counter-tops, it will give the appearance of more space. Buyers want to see how much space their new house has!
Freshen up, throw a fresh coat of paint on the walls, clean the carpets, dust the ceiling fans and wash the windows. There are so many inexpensive ways to spruce things up making your home more appealing.
Remove personal items and family photos keeping things neutral. Potential buyers want to picture themselves living in your home.
Have your home inspection done prior to listing your home so you will be aware of what needs attention. You can start working on the repairs before it hits the market and there will be no surprises later reducing the risk of a potential buyer walking away.
First impressions are important, you only get one chance to make a great one! So make sure the grass is cut and the weeds are pulled. Repaint the front door and hang a pretty wreath, add some potted plants or flowers. Invite buyers into your home!
Have a plan of action for when your house sells. Will you be buying a new home? Talk with your lender ahead of time. Meet with a mover, so all you have to do is make that call. Be like the Girl Scouts and be prepared.
Find a Realtor® that you click with, one that you like. Talk to them and get a feel for their personality. You want someone who will listen, is honest, communicative and has a good heart!
Relax, keep calm and take it one step at a time! Moving is stressful BUT if you follow these steps and choose the right Realtor® you will set yourself up for less stress and success.
Read More on Community
Volume 10, Issue 6, Posted 11:14 AM, 06.07.2018