Neighborhood Leadership Development Program Seeks 2018 Applicants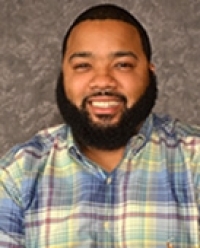 In 2006, the Jack, Joseph and Morton Mandel Foundation, along with former Cleveland Mayor Michael White, established a leadership training program for engaged neighborhood leaders. The Neighborhood Leadership Development Program is a free, 16 session community engagement training program for residents of Cleveland, and its inner ring suburbs, who are working on projects within the City of Cleveland and who are determined to make a positive impact on their communities.
After the application process, 20 committed individuals are chosen for the program year. NLDP participants and graduates are a diverse group with many interests and are working on a wide variety of issues to improve life in their communities.
Jonathan Tyes was a participant this past year. Jonathan is currently working on obtaining his medical degree but had a dream of teaching young students about the health care professions with hands on activities. So he created the "Middle School Med School Program" which operates in several middles schools in Cleveland and the inner ring suburbs, such as Euclid Central Middle School. With co-workers, Lisa Eulinberg and Rhonda Ashford, Jonathan teaches students CPR, suturing, dissecting, basic reading of x-rays and applying plaster casts. So far over 70 youth have been certified in CPR.
Jonathan is also involved in science fairs and STEM activities at Collinwood High School where students interested in the health care fields can dissect a heart while learning how healthy eating and exercise will impact heart health.
Jonathan credits NLDP with giving him the leadership skills needed to move his project forward. "NLDP taught me how to collaborate with other people, creating a network that allows me to look at everything as an opportunity. Learning about emotional intelligence taught me how to work with other people even when they disagree. The session on program planning helped me create an exciting but realistic plan for our third program year."
After medical school, he plans to establish a health professions mentoring program that will connect young men and women from underserved communities with physicians, pharmacists, dentists and other healthcare professionals to serve as mentors and provide critical exposure to the healthcare field.
Every NLDP participant has ongoing access to the services of a Program Coach. NLDP coaches give advice and support tailored to the needs of the participant.
Sandra Kluk
Program Administrator for The Neighborhood Leadership Development Program
Read More on Community
Volume 10, Issue 7, Posted 3:11 PM, 07.05.2018