CASA of Cuyahoga County Needs Volunteers for Abused and Neglected Children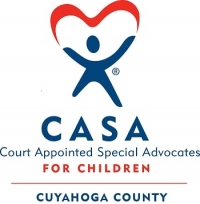 CASA of Cuyahoga County, a program of Child and Family Advocates of Cuyahoga County (CFACC), is a nation-wide network of 1000 programs that recruit, train and support citizen-volunteers to advocate for the best interests of children in courtrooms and communities. Court Appointed Special Advocates (CASAs), appointed directly by the Cuyahoga County Juvenile Court​, ​provide the Court with information it needs to make critical decisions in the child's life. CASAs advocate for each child's best interests in Court. To be effective, CASAs get to know the child, work with family members and other significant individuals in the child's life, doctors, therapists, teachers, social workers, and attorney Guardians ad Litem (GALs). CASAs review records, attend court hearings and make recommendations to the Court in the child's best interests. These special community volunteers advocate for the child throughout the life of the case.
CASA of Cuyahoga County needs more community volunteers to advocate for children in Juvenile Court. In Cuyahoga County, there are close to 800 children under court-ordered protective supervision and more than 3,000 children who have been removed from their homes because the risk of abuse and neglect is too great. Each of these children deserves the individual support and advocacy of a CASA volunteer in court.
CASAs only advocate for one or two sibling groups at a time. To become a CASA, community members must be at least 21 years of age, pass screening requirements, and attend training provided by CFACC.
The CASA program currently has 90 trained volunteers. These community volunteers have dedicated their time and attention to over 400 children and volunteering 14,000 hours. CASAs have been credited with reducing foster care placement and trauma, reducing child welfare costs and care gaps, and helping to prevent transition problems for older youth. The work for this segment of our community has only just begun and there is a long way to go, but as a former foster child stated, "To give a child a CASA volunteer is to give them a voice. To give them a voice is to give them hope, and to give them hope is to give them the world."
Abused and neglected children need the help of caring community members. Individuals interested in becoming a CASA volunteer are encouraged to visit our website at cfadvocates.org, or to contact CFACC at info@cfadvocates.org or 216-443-3377 to learn more about our important child-serving programs.
Michele Blazina
Michele Blazina is the CASA Program Director. CASA of Cuyahoga County is a program of Child and Family Advocates of Cuyahoga County (CFACC). CFACC improves the lives of children and families involved in the juvenile justice, child welfare, and family law systems through service as Guardians Ad Litem and Court Appointed Special Advocates.
Read More on Community
Volume 12, Issue 1, Posted 5:13 PM, 01.12.2020