Poster Contest for K-12 Students Themed "Where would we BEE without Pollinators"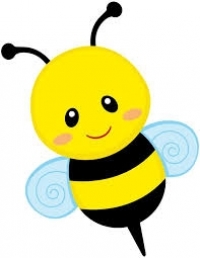 Cleveland, OH – The Cuyahoga Soil & Water Conservation District (SWCD) is hosting a poster contest for Cuyahoga County students in Kindergarten through 12th grade. Awards will be given for 1st and 2nd place in the following grade categories: K-1, 2-3, 4-6, 7-9 and 10-12.
The 2020 stewardship theme is "Where would we BEE without Pollinators." Pollinators form the foundations of a healthy and sustainable future for food and the environment, but in recent years, they have shown concerning signs of decline. It's important that we work to help them prosper by enhancing native pollinator habitats and protecting against pollinator declines.
Linking art and creative thinking with science, the poster contest provides K-12th grade students the chance to develop and share their thoughts and ideas about natural resource issues. Students are encouraged to use the poster to creatively express their ideas on how conservation improves the environment. Teachers may use this contest to correlate with National Visual Arts standards for all grades. It's a great way for teachers to instill in their students an appreciation for the environment and an awareness of the need to protect our natural resources.
Cuyahoga SWCD's mission is to implement programs and practices that protect and restore healthy soil and water resources. For more information regarding this contest, contact Jacki Zevenbergen, Stormwater Education Program Manager at 216/524-6580, ext. 1006 or jzevenbergen@cuyahogaswcd.org. Visit https://cuyahogaswcd.org/events/2020/03/12/2020-poster-contest for contest rules and registration. Classes and youth groups are asked to submit their top entries to the Cuyahoga SWCD office by Earth Day, April 22, 2020
Read More on Community
Volume 12, Issue 3, Posted 5:26 PM, 03.09.2020