Tickets On Sale Now for "Shrek the Musical, Jr."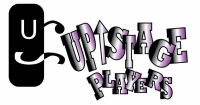 North Collinwood's UpStage Players, one of Northeast Ohio's hardest working children's theatre companies, celebrates its 22nd season in 2016 with the beloved theatre show Shrek the Musical Jr.
Tickets to all three performances can now be purchased online. Known for its no-cut policy, UpStage Players "works for the kids" of Greater Cleveland.
Performance Dates
Friday, March 18, 2016 at 7:30 p.m.
Saturday, March 19, 2016 at 7:30 p.m.
Sunday, March 20, 2016 at 2:30 p.m.
Performance Venue
Cleveland Public Library Auditorium, 17109 Lakeshore Blvd., Cleveland, Ohio 44119
Ticket Prices
$8 in advance
Online Ticket Ordering
Tickets may now be purchased through WWW.SHOWTIX4U.COM.
The site will walk customers through the process so that they will be able to choose specific seats. Once on the site, click "Buy Tickets" and then search "UpStage Players." All advance tickets must be purchased through the site, where patrons can choose their seats. Patrons should then print out and bring their tickets to the show. Seating is limited, so patrons interested in attanding any of the shows are encouraged to purchase tickets early. Questions regarding ShowTix4U can be answered by e-mailing Kris at KrisUpStage@aol.com.
The signature endeavor of UpStage Players each year is the organization's annual spring musical. After several months of learning and collaboration, the efforts of dozens of children and adult volunteers come to fruition through the professionally-produced junior edition of a Broadway-caliber musical. For more information, e-mail info@upstage-players.com or visit www.upstageplayers.com.
Read More on Art News
Volume 8, Issue 2, Posted 4:59 PM, 02.06.2016