Jewelry Making Class was Lots of Fun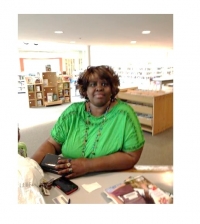 The Memorial-Nottinghsm Library took their a jewelry making class to the Salvation Army last month, and 45 kids had fun making necklaces and bracelets as gifts for their moms on Mother's Day.
The children were participants in the Learning Zone after school program at the Salvation Army, which provides educational and recreational activities to broaden their horizons while enhancing their capabilities and self-esteem.
Ms. Jameson, a local jewelry artist, gave each child a packet of beads in different colors, sizes and shapes, and showed them how to string the beads onto cords and mix big beads with smaller beads of silver and gold for a nice design. Kids exchanged beads, and created original necklaces and bracelets with amazing color combinations of red, blue, tan, gold, and silver.
It was a fun project that enhanced all the kids creativity, on one of the first sunny days of spring.
For information on upcoming youth events at the Library, call librarian Alfonzo Daniels at 216-623-7039.
Jeanne Coppola
Jeanne Coppola is a resident of the Collinwood neighborhood, and is interested in art and writing. She has a Bachelor of Arts Degree from Cleveland State University, where she was a writer for the multi-cultural student magazine, "The Vindicator."
Jeanne is pleased to be able to write for "The Collinwood Observer," and offer her comments and opinions for this new and exciting community newspaper.
Read More on Library News
Volume 6, Issue 5, Posted 11:44 AM, 06.09.2014