St. Vitus Adult Slovenian School Teaches Slovenian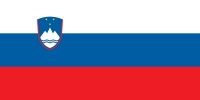 September 9th marks the beginning of another year for the St. Vitus Adult Slovenian School The language classes meet on two Saturday mornings a month from 9:15 to 11:45. Classes are held at St. Martin de Porres High School, 6111 Lausche Avenue, Cleveland. Tuition is $50.00 per semester or $100.00 for the whole year. Textbooks are from Slovenia and are purchased separately from each instructor.
For more information, please call Lillian at 216.350.6889 or email at elcenta@sbcglobal.net.
Lillian Centa
Resident of neighborhood since 1956. Worked on East 185th street since 1970.
Read More on Community
Volume 9, Issue 9, Posted 4:22 PM, 09.14.2017