Serve Your Community Join Our Board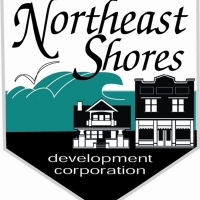 It is time once again to prepare for Northeast Shores Development Corporation's Annual Meeting Directors elections.Please save-the-date for the NSDC Annual Meeting on Tuesday, January 16th, 2018 at 6pm at the Collinwood Recreation Center.
After the annual report presentation and updated organizational bylaws vote, elections will be held for vacant seats and expired board terms. Northeast Shores is seeking representation from both residents and business institutions for the upcoming election.
Experience or interest in real estate, marketing, law, and/or finance is beneficial
but all community stakeholders are encouraged to apply.
Being a member of the Board of Directors requires a commitment including but not limited to: attending board meetings held monthly on the third Tuesday; active involvement in at least one of our committees, which meet monthly; active participation in neighborhood activities and events; and a personally significant financial contribution to the organization.
Board of Directors must be active dues-paying members of NSDC in good standing. There are numerous rewards to serving on the NSDC Board and by becoming more involved, your efforts will be directly translated into the improvement of North Collinwood. With your help, North Collinwood will be a better place to live, work, and visit.
If you wish to serve on the Board of Directors, please send a letter of interest to Northeast Shores by November 30, 2017. Please include your name, address, preferred phone and email and your relationship to the neighborhood (resident, business owner, etc) and a brief description of your interests in serving on the NSDC Board and your work and volunteer experience. This information will be shared publicly in a packet distributed to NSDC members prior to voting at the Annual Meeting.
For questions and to submit your letter of interest via e-mail or USPS, please contact:
Carly Lovely (Marginian), Project Coordinator, Northeast Shores Development Corporation
E: CMarginian@northeastshores.org
216-481-7660
Mailing Address: 317 E. 156th Street Cleveland, OH 44110
Carly Lovely
Resident of neighborhood since 1956. Worked on East 185th street since 1970.
Read More on Community
Volume 9, Issue 11, Posted 1:22 PM, 11.03.2017